di·ver·sion: (d-vûrzhn, -shn, d-)noun Something that distracts the mind and relaxes or entertains.
Thursday, February 23, 2012
I can't stop listening to this.


Wuthering Heights is one of my favorite novels & this song is PERFECT. I love M&S and I'm so ecstatic over this song.


Wednesday, February 08, 2012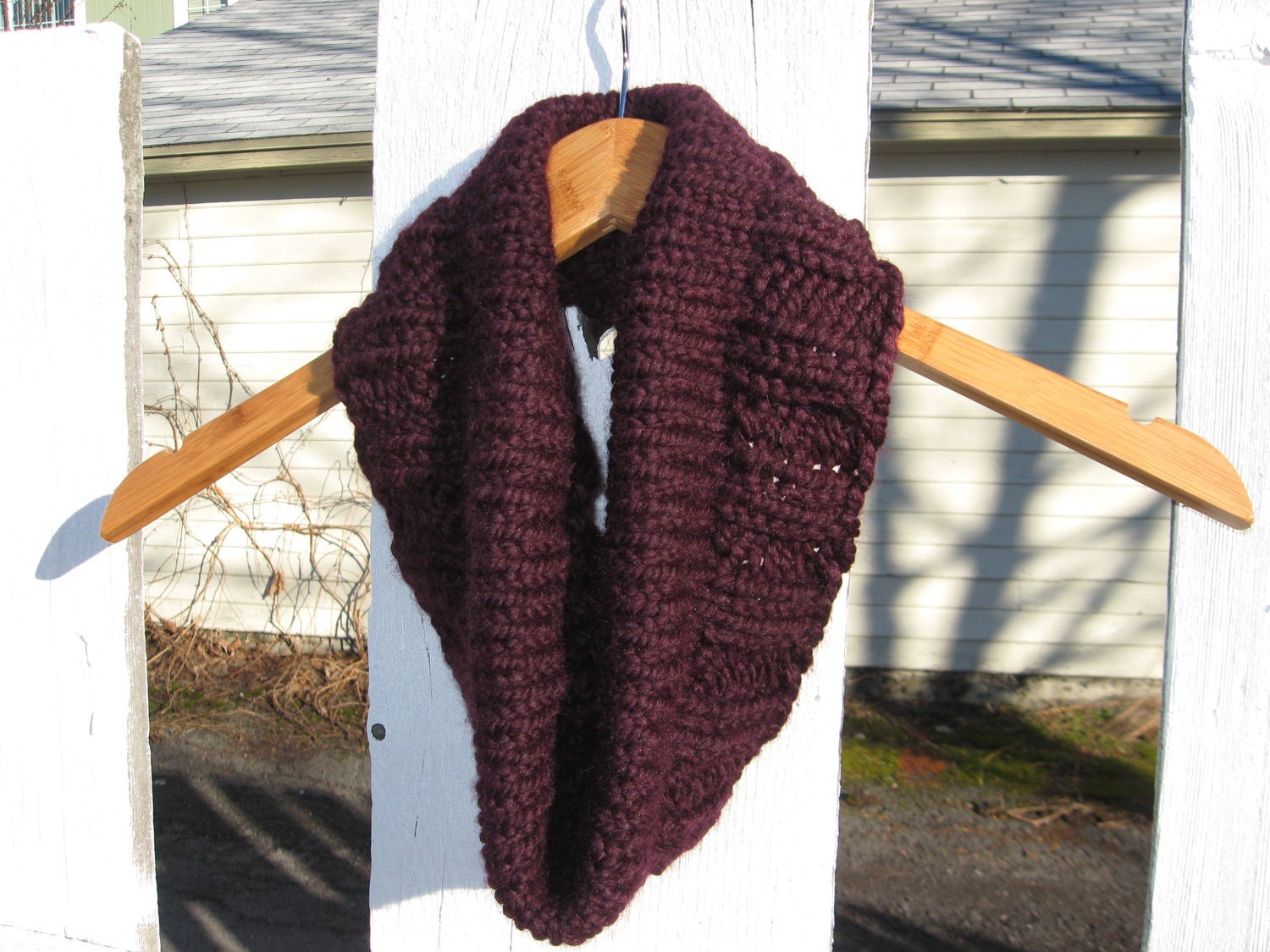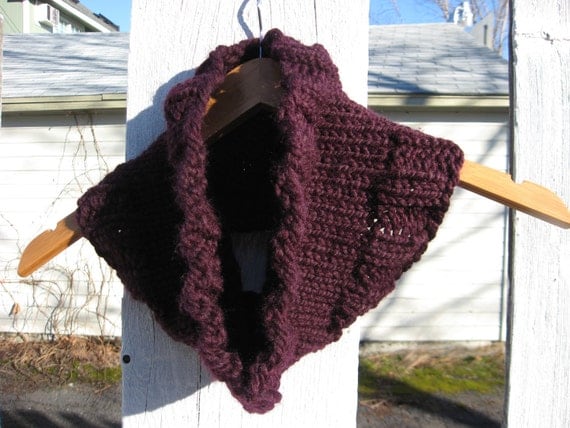 This hand knit cowl comes in a gorgeous, rich eggplant purple and features ribbing along the edges. It can be folded for a variety of looks, all of which provide a cozy warmth during the chill of winter and early spring. This is just what you need in the office or on walks where a scarf would only get in the way.
This cowl measures about 25 inches around and is about 7 inches across but the material is stretchy.