Noel
is finally here and I got my copy today. It is beautiful, exquisite, and the most wonderful Christmas cd I can imagine. Josh's voice is breathtaking!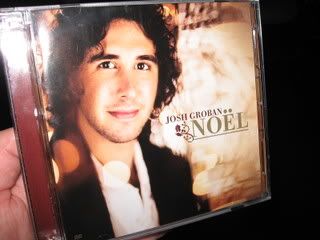 My Copy!
The cd is available for purchase on
JoshGroban.com
or
FOJG.com
or Warner Brothers and you can only buy the special edition ornament on one of those sites. It is a very beautiful ornament, so if you are a Josh Groban fan, I would get one!

You will find pictures of the cd and the ornament, as well as a link to hear clips of the songs
here
.

If you already got
Noel
, what do you think? Which is your favorite song?