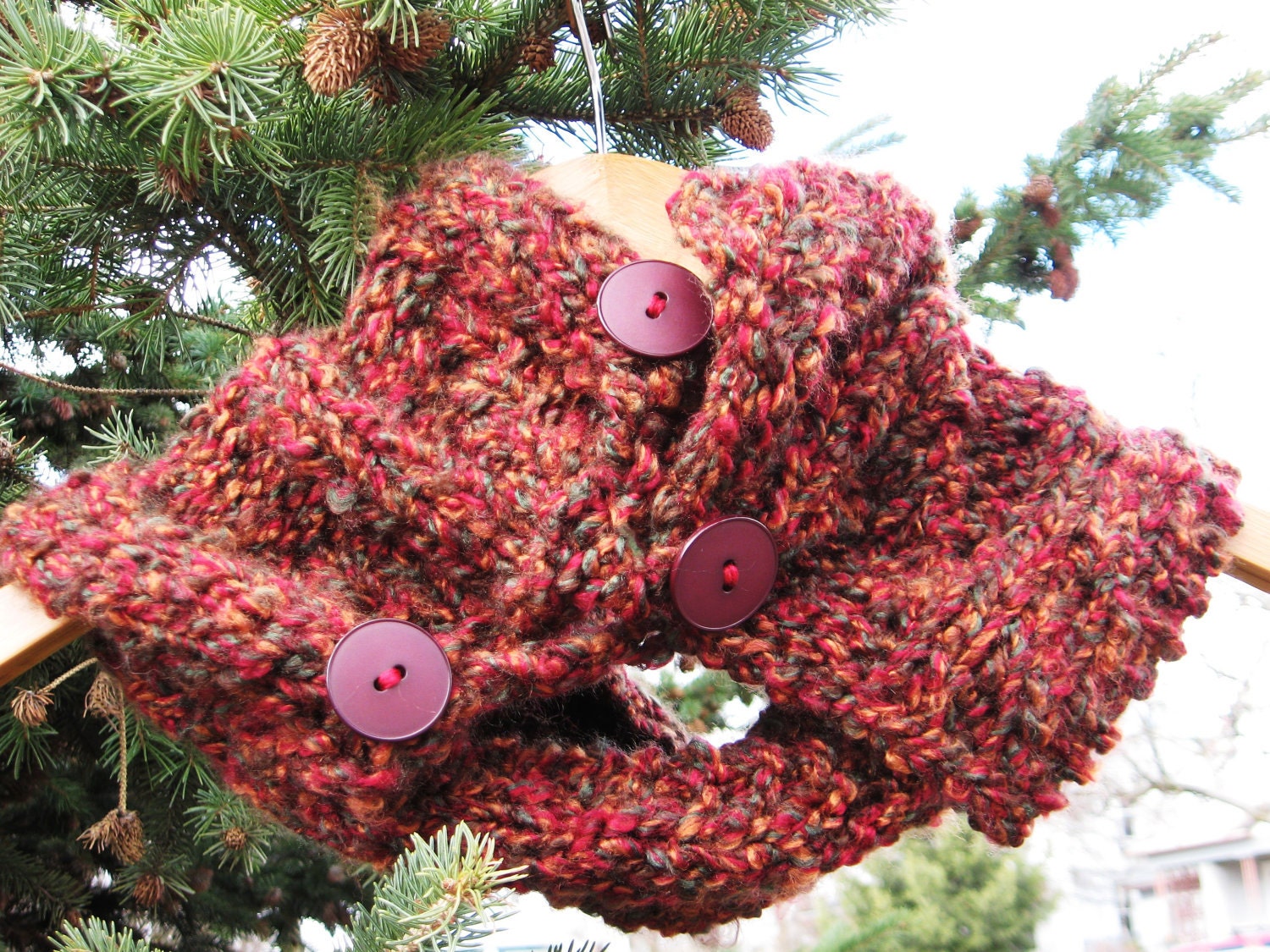 This is my
Katniss Everdeen cowl
! I was inspired by the character from the stellar book
The Hunger Games
and this is what I came up with. This cowl is knit in an "arrow and rib" stitch, as a nod to Katniss' talent with a bow and arrow, in a rich red, gold, and green yarn which reminds me of the forest Katniss hunts in and how she becomes "The Girl On Fire" at the Games. This super soft and cozy cowl would certainly keep her warm while she hunts or sleeps in the Everdeens' small house. I could imagine Prim making it for her from the remnants of an old blanket or sweater. The edges are ribbed with a small cable along side. Three big burgundy buttons are placed to mimic an arrowhead. this is just what any Hunger Games fan could use!
You'll find it in
my Etsy store
! You can also visit
my Facebook page
, where you see what's new as soon as it is added to my store!
I've got my midnight tickets! Do you? What scenes are you most looking forward to seeing?