Today is the 33rd birthday of one of my favorite actors, Ioan Gruffudd. He's a gorgeous Welshman with a gorgeous accent and plenty of talent to spare.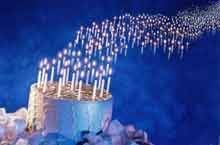 To Ioan,
Have a lovely birthday and many blessings throughout the year.
God bless you and your endeavours!
Penblwydd Hapus, Ioan!
Happy Birthday, Ioan!
Some of my favorite photos (lots more at
Ioan Online
):
Here are some of my favorite Ioan movies:
He is probably best known for playing Horatio Hornblower in the tv film series of the same name:
Horatio Hornblower
. They have made 8 films based a few of the 11 novels, so far, but Ioan has said he would love to play Hornblower through the end. From his lips to God's ears!
Last summer, Ioan played Reed Richards, aka "Mr. Fantastic," in
Fantastic Four
. He was excellent, though often overlooked. They are currently filming a second F4 film.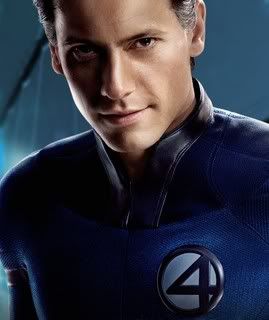 Two years ago, Ioan played Lancelot alongside Clive Owen's Arthur in
King Arthur
. He seems perfectly suited to the role, if one uses Tennyson's description in my favorite poem, "
The Lady of Shalott
":
His broad clear brow in sunlight glow'd;
On burnish'd hooves his war-horse trode;
From underneath his helmet flow'd
His coal-black curls as on he rode,
As he rode down to Camelot.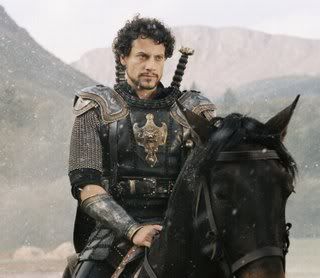 nd, in 2007, Ioan will play British abolitionist William Wilberforce in
Amazing Grace
.
Technorati Tags:
Ioan Gruffudd
,