Today is
Harry Potter
author Jo Rowling's 42nd birthday!
Happy Birthday, Jo, and thanks for the incredible tale that is Harry Potter!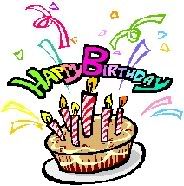 Today is also Harry Potter's birthday! If he were a living being, he would be 27 years old!
Happy Birthday, Harry!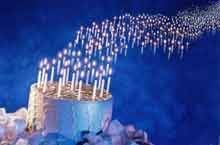 Celebrate by reading a Harry Potter novel, seeing the latest film, and having a Harry Potter Party! (I am going to see the film again, this time at the IMAX!!)
For more information on Harry Potter, visit:
J.K. Rowling's Official Website
Mugglenet.com
(You can find out what a Muggle is, if you don't already know)
Or any of the other HP sites on my sidebar.