Today is Harry Potter author J.K. Rowling's 41st Birthday. (J.K. Rowling Trivia Quiz
here
. I got 100%!)
Happy Birthday, J.K. Rowling!!!
Thanks for the books!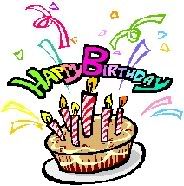 Today is also Harry Potter's birthday (if he were a real person, that is).
Happy Birthday, Harry Potter!!!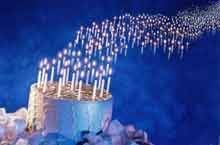 Celebrate by watching an HP movie. If you haven't read the books, I highly recommend them. While the movies are delightful, the books give you so much more information and understanding.
For more information on Harry Potter, visit:
Mugglenet.com (You can find out what a Muggle is, if you don't already know)
J.K. Rowling
,
Harry Potter
,