Goodness!
Pirates of the Caribbean: Dead Man's Chest
continues to do superbly at the box office. This past weekend, the film made $62.6 million, for a total of
$258,205,000
domestically, in
10 days
! This makes
POTC: DMC
the biggest grossing movie of the year . . . in 10 days!!!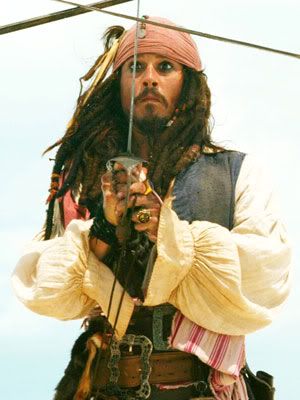 POTC: DMC
also opened
in 17 more foreign countries, and took first place at the box office in each and every one.
Now showing in 24 overseas markets, the film took in $58 million to bring its overseas gross to $125 million. It set new box office records for opening weekend results in Russia, Ukraine, Finland, Singapore and Malaysia.
Hooray! I have seen the movie twice, but I do plan to see it again, quite soon. I am glad to see people are still going in droves. It is perfect entertainment for a hot summer day and you are guaranteed to laugh. If you haven't seen the first one,
Pirates of the Caribbean: Curse of the Black Pearl
, I recommend doing so. It will let you in on the numerous inside jokes in DMC and explain the characters and "history" to you. Plus, it is a simply fabulous movie.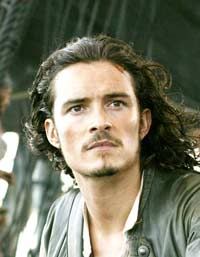 More news and links:
AP:
'Pirates' loots box office, grosses $258M
BoxOfficeMojo:
'Pirates' Pilfer More Records
Lots of great pictures
here
.
My previous posts:
-
Pirates of the Caribbean: Dead Man's Chest
-
A Chest Full of Gold
-
More Pirate Plunder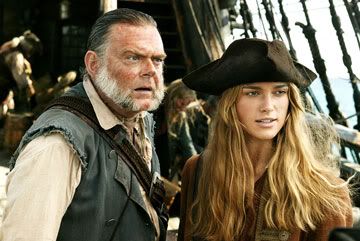 Technorati Tags:
Pirates of the Caribbean
,
Captain Jack Sparrow
,
Johnny Depp
,
Orlando Bloom
,
Keira Knightley
,
Movies
,